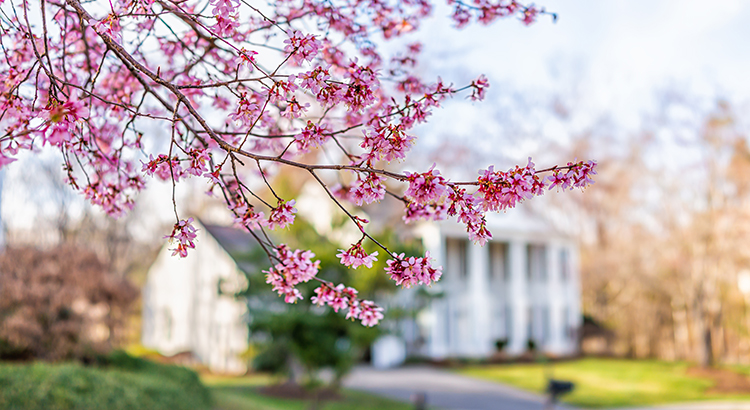 By Candace Carlisle
CoStar News
March 7, 2022
Invitation Homes, the nation's largest single-family home rental landlord, entered a $300 million joint venture with Rockpoint Group to buy bigger houses in the U.S. West and Southeast to serve the growing number of Americans who rent by choice rather than necessity.
The Dallas-based landlord, which told investors last month it aimed to buy $2 billion of homes this year in the Sun Belt, unveiled its venture with Boston-based real estate private equity firm Rockpoint Group.
The pair's previous partnership totaling $375 million, which insulated Invitation Homesfrom some investment risks, is slated to end by the third quarter of this year. The new venture builds on a relationship stemming from October 2020 and focuses on higher-end, single-family house investments than Invitation Homes has made in the past.
The latest venture with Rockpoint is designed to be complementary to Invitation Homes' established core investment strategy of less expensive houses, said Invitation Homes President and CEO Dallas Tanner, in a statement. The move "will enable us to expand our growth opportunities and serve the growing number of renters by choice who place a high premium on location," he said.
More companies are entering the single-family home rental market as institutional investors clamor to expand their portfolios. It comes as renters in the years after the Great Recession have been more willing to rent than buy after they saw housing values fall. The demand is also stoked by increased student debt levels that make it harder to save for a down payment.
The single-family rental market has evolved rapidly in the past decade, transforming a traditionally mom-and-pop business into a commercial real estate sector luring large investors seeking stable returns. Like multifamily decades ago, single-family home rentals are evolving into a new asset class that's becoming as profitable and underwritten as other types of commercial property.
Tom Gilbane, managing member of Rockpoint Group, said the partnership is focused on "creating high-quality attainable housing to meet the growing demand for single-family rentals," with this investment being complementary to Rockpoint's strategy of creating housing that better serves its customers and communities.
Invitation Homes has committed $50 million, or 16.7% of the equity to the venture, with Rockpoint kicking in $250 million or 83.3% of the equity.
In all, $750 million, including debt, will be deployed by the joint venture to buy and renovate single-family homes in premium neighborhoods with price points and rents averaging 30% to 60% higher than those homes typically targeted by Invitation Homes.
The average rent across the Invitation Homes portfolio was $1,972 a month, as of last month's recent annual report filed with the Securities and Exchange Commission.
The new venture will be focused on buying homes in high-end neighborhoods in the West and Southwest, including Florida and Texas. Invitation Homes will manage the investment and properties.